Missed the Dot Com bubble?
Dont miss the cryptocurrency wave!!!
Interested but don't know how? Use this step-by-step guide, fast track yourself into the cryptocurrency world and ride the wave.
This method that I'm sharing, is fast and efficient in getting fund in, to capitalise the Crypto market trending while enable you to cash out your investment at ease. 100% proved and working!!! There are many ways to get your hands onto cryptocurrency but some methods and exchanges are slow or have limitations in funding and withdrawal from your exchange's account. Hence, in missed out "window of opportunity" that make would your investment healthier.
You are in total control
My initial investments has grow significantly within a short period of time. Most importantly, these profits are currently sitting safely in my bank account.
What are you waiting for? Lets get started by setting up the necessary accounts
---
Required: You will need a Gemini account.
Sign up here and follow all the steps needed in creating an account.
Ensure you sign up under the same name as reflected in your passport or drivers licence as your bank account will be link for cash deposit/withdrawal.
Verification such as personal driver's licence or passport is required.
Alternatives:
or
www.coinbase.com or www.cex.io
---
Required: You will need a Binance account.
Binance, is the world's biggest cryptocurrency exchange by traded value. In addition, many newly coins/tokens that just had an ICO would have a higher tendency to be listed on Binance compared to other big exchange. So if you've missed an ICO and wants to catch a hold of a particular coin, Binance would be the recommended choice of exchange due to its large trading volume, which would equate to better prices and a higher probability of your buy/sell orders being filled at insanely low trading fees – 0.1%.
Sign up here and follow all the steps needed in creating an account.
Email verification is required only.
No Personal verification unless daily withdrawal is more than 2 BTC (bitcoin)
Always enable 2FA Security feature on all exchanges and write down the private key on a piece of paper just in case you ever lose your phone. Google Authenticator is recommend!
---
Accounts set up? Let start the coins rolling!!!
Fund your Gemini account with USD via your bank account (wire)

The bank transfer will take about 1-2 days.
Email notification will be send once fund are deposited into your Gemini account
Gemini have NO deposit limitation/restrictions as other exchanges

Buy Bitcoin (BTC)/USD or Ethereum (ETH)/USD on Gemini

You dont have to buy the whole coin. Working  within your budget
Start small – about about USD100 or 0.5 ETH

Transfer BTC or ETH from Gemini to Binance wallet

Ensure coins are send to correct wallet  – Gemini ETH >> Binance ETH, else coins will be lost
Copy or Scan wallet address rather than manual key in
Fund will be available within 10-20 mins

Now we can start to trade Altcoins on Binance

Buy/Sell altcoins of your choice
Binance have the most extensive coin pairings compare to other exchanges.
Large trading volume means better prices and a fast filling of your buy/sell orders
Low transaction fee of 0.1%

To withdraw

Short term – convert (sell) altcoins to BTC or ETH and proceed to no.6
Long term – transfer your altcoins to your digital wallet. Click here for digital wallet's guide

Transfer BTC or ETH back to Gemini wallet – BTC Binance >> BTC Gemini

You can pre-set and lock your Gemini ETH wallet address for ease of transfer
Fund will be available within 10-20 mins

Convert (sell) BTC or ETH to USD on Gemini
Withdrawal USD to your bank account via wire

Gemini have NO fees for withdrawal
It will takes about 1-2 working days (pending on the time zone, time of initiation & bank efficiency) for the fund to be in your bank account
Remit fees maybe apply by receiving bank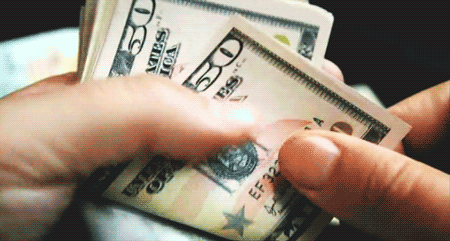 Was that too difficult for you? EASY right!
Lets take action now!!!
For long term, withdraw to an digital wallet. Please click here for more info